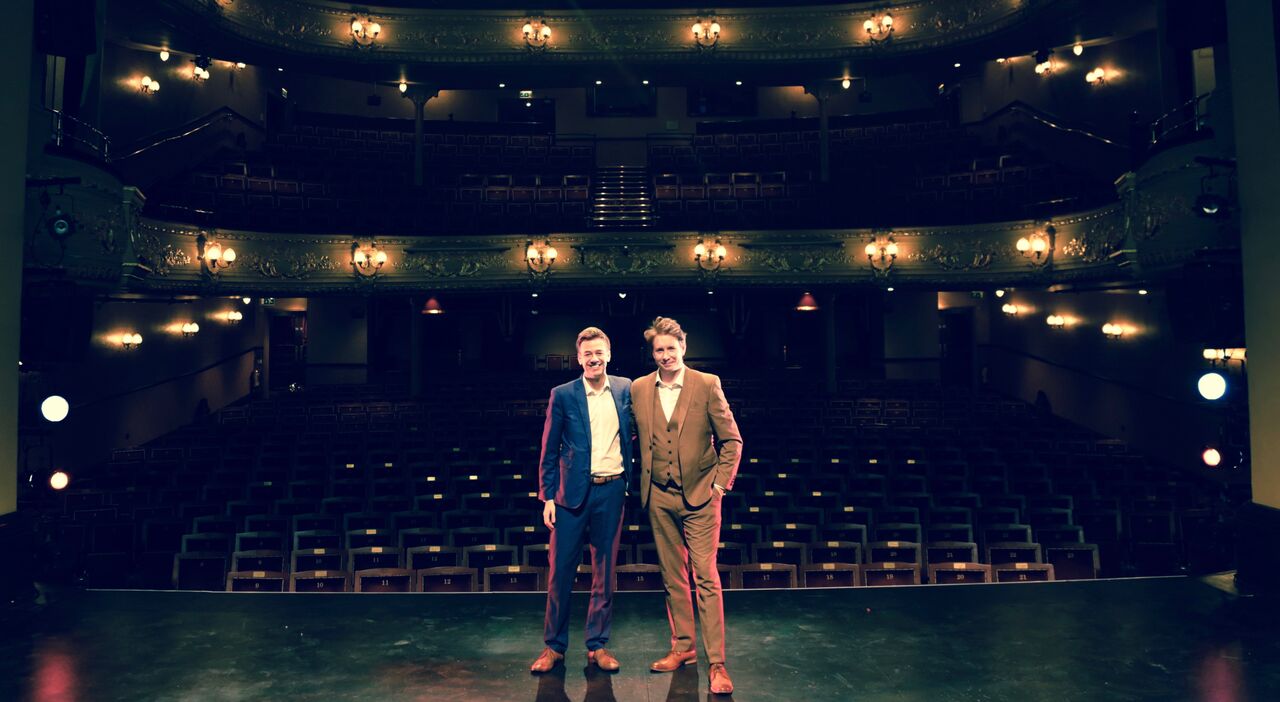 Cue Music is a unique approach to booking live entertainment. Here on offer, are the UK's finest, most in demand and exciting musicians/entertainers, available in any act imaginable, fully customisable to suit every budget.
Put together by musicians and great friends, Tom and James, the idea came about as they found themselves constantly playing on a variety of different shows together. It soon became apparent that audiences were particularly receptive to the unique spin they added to otherwise standard performances. With James' passion for making sure audiences are always entertained with a fun energetic performance, paired with Tom's versatility and incredible musicianship, Cue Music was born, with the intention of making all gigs feature world-class quality, whilst still being accessible to all events.
Between them, their expertise in the industry are second to none, working on a wide range of entertainment, from West End Theatre, to Film and TV, and they use only the best in the business. Every Cue Music band is based around a carefully handpicked core of musicians who are constantly working together on a wide range of gigs, from weddings to International Tours. This means the same high standard of musicianship and performance is guaranteed in every line up, this is what we like to call the "Cue Music Effect". As a result of this, we are proud to work alongside some of the worlds biggest companies...
"Just the two of us..."
If you'd like to get to know us individually, please have a read below. Feel free to take a look at our individual websites and bios, and even get in touch, we'd love to hear from you!
James has been working professionally since the age of 15 (2008), having produced music for theatres all around the world, including London's West End. As a musician, he works regularly with many of the country's top musicians, performing at high profile events across the globe. As a musical director in theatre, he has worked with a wide range of stars and celebrities on various shows. James received the BEST MUSIC 2020 Award for his unique, energetic and passionate approach to musical direction in "Cinderella" at the prestigious Lyceum Theatre.
Visit James' Website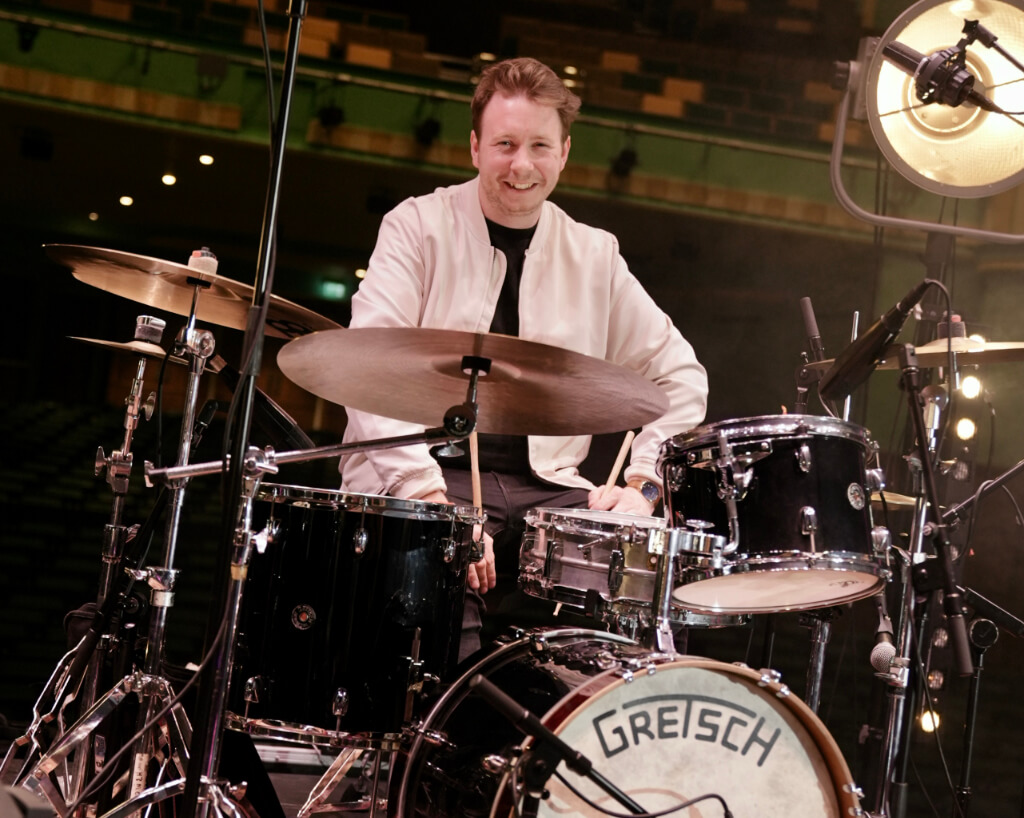 Known in the music world as a reliable, versatile and creative all round musician, Tom has been professional since his first theatre run at 16 years old (2008). He has gained invaluable experience in many musical fields and and has had the chance to travel the world learning his trade. Tom is always excited to work on new projects, as a drummer, teacher, band leader or at his home studio recording bands and drum tracks. He has played on and engineering many records which can be heard on national radio, charted albums and many TV shows.
Thanks for visiting Cue Music, and remember: every unforgettable event deserves unforgettable entertainment.